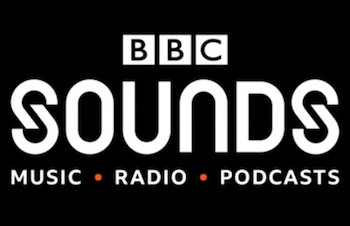 The BBC will roll out a new public service algorithm for its mobile app. Director of Radio and Education James Purnell shared the broadcaster's next plans for its new BBC Sounds mobile app. It is developing an algorithm that the BBC hopes will make recommendations that match listeners' tastes while also meeting its goals for public service.
"This is not an algorithm that just gives you more of the same, but an algorithm built to surprise you, to direct your attention to new information, to different points of view, to pop your bubble," Purnell said in a speech at the Radio Festival this week.
Purnell said that the app is intended to be driven by personalization, but that goal hasn't been fully implemented yet. He anticipated that BBC Sounds would be "highly personalized" by the fall, and the transition would begin immediately.
"This ultimately is the promise of Sounds: not to replace radio, but to find ways to bring the same experience to new audiences who will not find it at a radio-set," he said. "When we launched Sounds, we knew that we were taking on the biggest businesses in the world, and that we were going to market late. We also know that the best way to launch a product is to test and learn from what does and doesn't work – then respond to feedback and change."
There has been some critical feedback for BBC Sounds. Listeners decried the restriction when the broadcaster trialed exclusive windowing for one of its podcasts, particularly when the app is only available in the UK. Purnell didn't give any hints as to if or when BBC Sounds might launch to more markets, but he did say that the app would likely open itself to non-BBC programming. He said providing podcasts outside the BBC and possibly also commercial radio programming would give audiences choice within UK-made content.
Overall, Purnell acknowledged that the app had room to grow: "Sounds is good. It's going to be great."