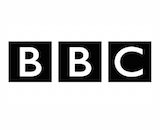 The BBC has continued to make updates and improvements to its Alexa skill. The biggest new development is the ability to seamlessly continue listening to a program between an Alexa-enabled device and the BBC Sounds app or website. Users will need to ask the voice assistant for the specific program they'd been listening to when transferring to the BBC skill. If a user has been listening via Alexa, they will be able to find their program in the Continue Listening section of the app or website for BBC Sounds.
The continue listening option is rolling out to any users who have linked their accounts for BBC and for Alexa. Managing accounts can be done in the settings section of the Alexa app.
Since introducing its Alexa skill in December 2017, the BBC has rolled out several other changes to improve the usability and usefulness of the voice commands. Users can access specific stations and podcasts, request track and artist information, and manage playback. Most elements of the voice skill involve a slightly longer command phrase: "Alexa, ask the BBC" followed by the specific action or query.