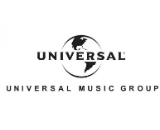 Vivendi has released its financial results for the first half of 2019, including the latest financials for Universal Music Group. The major label saw recorded music revenue reach nearly €2.6 billion, up 22.4% from the first half of 2018. Subscriptions and streaming were responsible for almost €1.57 billion of that total. Physical sales grew 18.8% for Universal to €438 million during the period, although digital sales, including downloads, fell 10.5% to just €212 million in revenue.
Further solidifying the importance of streaming in its performance, Vivendi even noted in its financial charts that UMG was responsible for eight of the top 10 songs on the Spotify Global Chart for the first half of the year.
Vivendi has been moving forward gradually with plans to sell as much as 50% of its stake in the major label. The company confirmed during its earnings presentation that it has appointed the banks that will oversee the sale process, however it did not name the specific institutions.