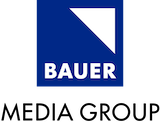 Bauer Media is starting a subscription tier in its Planet Radio streaming radio destination. Subscribing offers ad-free listening, which is typical. Not typical is a song-skipping feature in the live radio stations.
That got our attention for sure, and to clarify how it works we spoke with Tobias Nielsen, Director Audio + at Bauer Media Group. Our main question was how song-skipping could work with a truly live radio station stream. We suspected the stream was produced live, then artificially cobbled together in a time-shifted stream … and were prepared to argue that such a confection wouldn't really be "live."
We were impressed to learn that the streams really are live radio webcasts. New technology developed jointly by Bauer and broadcast software company RCS enables real time song-skipping. The listener hears a new song which replaces the skipped song, then rejoins the live radio stream at the start of the station's next song. In this fashion the listener gets slightly out of sync with the radio with each skip. Skips are limited to six per hour. When we speculated that the limitation was to prevent listeners from falling too far behind the stream, Tobias Nielsen suggested that anyone who skips more than six songs per hour is probably on the wrong station.
We first heard of live-radio song skipping in 2013 from Abacast, and again in 2015 when WideOrbit developed patents for live song skipping.
Planet Radio's Premium subscription also applies to dozens of pureplay internet radio stations on the platform; the benefit there is ad-free listening. More info at Planet Radio.
.