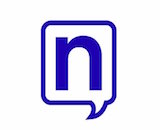 A new podcast network called Nearly has launched in Australia. Nearly is led by Courtney Carthy, a former development producer for the Australian Broadcast Corp. It offers a two-pronged approach from the start, with both ad-supported shows for consumers and podcast creation services for brands. The brand content will be the first priority to fund the creation of original shows.
"We've gone for producing more corporate branded content for people with money first, knowing that we'd need a lot of funding to produce our own high-quality shows that were ad-supported and really make it worthwhile," Carthy said.
Nearly does have two originals already: a comedy show called The Debrief and a pop culture show called The Clappers.
"We decided to launch Nearly because there's a fast-growing audience for high-quality audio storytelling and the delivery method being podcasts," he continued. "Through your mobile phones and data getting cheaper, you could really get these quality stories and quality audio content on demand."
The recent Infinite Dial research into Australia's podcasting market found a growing familiarity with the audio format. Listenership is also on the rise, especially among younger demographics.