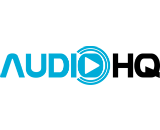 Specialty streaming audio ad company AudioHQ has announced a partnership with talent agency Paradigm to create long-form digital audio content. The two companies will collaborate on developing, distributing, and selling this on-demand audio programming along the traditional Hollywood studio model, which the two companies say is a new approach at large scale.
Paradigm represents clients in movies, television, music, theatre, publishing, and digital media, with offices in Los Angeles, New York, Monterey, Chicago, Nashville, and London.
"We believe that the marketplace for spoken word digital audio is poised to grow significantly over the coming years and we are excited to bring new and differentiated content to that market," AudioHQ CEO Matt Cutair told RAIN News.
He added that the company is not pivoting to become a podcast network, but rather is excited to explore more formats than the typical podcasting approach. Cutair described the deal synergy this way: "Paradigm brings tremendous institutional knowledge of the hollywood content production machine, as well as the necessary relationships and contacts needed to create the kind of programming we are looking to produce.  We believe that AudioHQ brings distribution relationships and the path to sponsorship revenue.  Together we feel that this partnership covers all the bases. "
"We are also not interested in simply producing what is the norm in today's podcast world," he said. "We believe that there are compelling content opportunities beyond one person speaking into a mic, interview shows, etc."
Specific programming initiatives will be forthcoming later this year, AudioHQ promises. The programs will be owned and exclusively represented by AudioHQ.