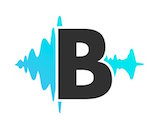 audioBoom announced a new wave of original and co-produced podcasts joining its network. The company is also launching second seasons for multiple shows that it debuted last year.
"We're kicking off 2018 in an exciting way — with the introduction of three new, original podcasts and the return of several other top original and co-produced shows," said Brendan Regan, audioBoom's U.S. vice president for content and partnerships. "There's no better testament to the success of the audioBoom podcast network than demand for second season returns of shows we launched in 2017."
The new programs are:
Night Call – Three hosts answer listener queries and chat about topics from the far-fetched to the mundane. Grantland writer Molly Lambert, Drunk History storyteller Tess Lynch and New York Magazine film critic Emily Yoshida are the trio for this podcast, which debuts February 5.
Empty Frames – A true crime series about the still-unsolved art heist where about half a billion in paintings were stolen from the Isabella Stewart Gardner Museum in 1990. The hosts are Lance Reenstierna and Tim Pilleri, building on their credits with other true crime programs Missing Maura Murray and Crawlspace. Debuts February 6.
Mafia – Every episode in this series explores the life of a famed mob boss, such as Donnie Brasco or Charles "Lucky" Luciano. Fleet Cooper hosts the show, debuting February 7.
audioBoom is also launching second seasons of The 45th, Blank Check, Deliberations, InBox, It's Happening with Snooki & Joey, and Mission to Zyxx.