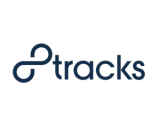 Social playlisting service 8tracks has been gradually pivoting its business model over the past year, and has been offering listeners transparency into the decisions every step of the way. The latest move is no different, as the company announced the introduction of audio ads and why they made the move. On the business side, the audio ads have helped 8tracks to cut costs, which it says could lead it to profitability in early 2018.
For listeners, the audio ads translate to access to more free listening each week. In late 2016 8tracks introduced a one-hour weekly listening limit for free users that founder and CEO David Porter described to RAIN as "onerous," and which constrained usage and growth according to Porter. The limit was necessary to keep the service afloat of its music licensing costs.
Upgrading to an 8tracks Plus subscription is an ad-free option, and in our time with 8tracks today we observed persistent promotion (display and audio) of that option. CEO David Porter explained the effort to strike a balance in the blog post:
A listening limit is far from perfect for everyone: it's a poor experience for our listeners, and it artificially reduces the size of 8tracks' audience. Based on recent testing and community feedback, we believe audio ads strike the right balance between revenue generation and the user experience. While we recognize that audio ads interrupt a listener's flow, they increase our revenue per hour by enough to allow us to stream to free listeners without an overly restrictive listening limit.
We asked Porter about the audio ad load, and he told us the intention is to run an ad break every four songs (two spots per break). The service forecasts that it will make a "thin layer of marginal profit" on free, ad-based listening with that equation.
Triton Digital's TAP and a2x platforms are providing the ad technology for 8tracks, and the service is represented by DAX, the rebranded AudioHQ following its majority acquisition by the UK's Global.