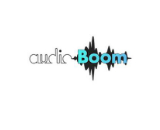 AudioBoom announced that it will be one of the content providers for Google Play's upcoming podcast section. The company is one of 11 podcast and audio partners that will appear on the redesigned Google Play app. It is also the only partner based outside the U.S. The new version of the app is slated to launch in the U.S. later this month.
Podcasts are streaming (double meaning intended) into music services. Deezer acquired Stitcher, Pandora acquired exclusive streaming rights to Serial, Spotify unleashed its new Shows section in its Android app, and Google is setting up a new section, details of which are scarce.
For UK-based audioBoom, the U.S. distribution could be helpful in building awareness of its top-flight on-demand audio content. Perhaps the platform's biggest marquee star to date has been Russell Brand, who produced a podcast series exclusively on audioBoom.
Earlier this week, some Android users saw glimpses of the active podcast hub on Google Play. Podcaster Bill Simmons also leaked the news that the feature was due to go live this month. Shared screenshots show other programming that will likely be highlighted in the podcast programming, including popular shows such as Welcome to Night Vale, Stuff You Should Know, and 99% Invisible.