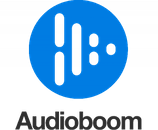 Audioboom released information about its finances for the first half of 2020 in a blog post. The document, signed by CEO Stuart Last, contains the main bullet points at the top, followed by interesting discussions of various aspects of the podcast industry, COVID-19, Audioboom's partnerships, and more finances at the bottom. The whole thing is both accessible and granular (for example, the differing COVID impact on Tier 1 shows, above 100,000 downloads per episode, and Tier 2 shows) — it's an interesting and worthwhile read. (HERE)
The Headlines
A revenue increase of 20% compared to H1 2019, bringing in $11.8-million compared to $9.8-million. (We appreciate the UK-based company for quoting U.S. dollars).
Adjusted EBIDTA loss of $1.2-million, an improvement of $1.4-million in H1 2019.
Audioboom defines its revenue strategy in three parts:
Content acquisition (partnerships with independent podcasts and networks)
Content creation (development of owned and operated podcasts through the Audioboom Originals Network)
Content access (monetizing shows at external podcast networks through our in-house agency, Sonic Influencer
How Did COVID Affect Downloads?
Audioboom describes a dip-and-recover trendline. The second half of March saw a 10-12% drop. things stabilized in April. Growth happened in May and June, due partly to adding new publishers to the network.
Advertiser demand followed a  different course. Some brands and agencies executed their 30-day cancellation privileges in mid-March. That removed pre-booked campaigns through June. Accordingly, Q2 a subset of the H1 reporting period) showed "lower than expected revenue."
Listening Metrics
Through Audioboom's partnership with digital audio measurement service Triton Digital, the company is publicizing these listening metrics:
Audioboom podcasts are downloaded more than 74 million times each month globally
21 million unique listeners consume an Audioboom podcast each month
Audioboom shows are downloaded 40 million times in the US and 12 million times in the UK per month
Triton Digital's measurement service also provides data for their monthly Podcast Reports — a set of regional rankers for podcasts and networks. Audioboom placed as the 6th largest podcast publisher in the United States and the largest international podcast publisher in Australia in June's reporting period, while many Audioboom podcasts appeared in the Top 200 show ranker.