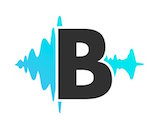 audioBoom is contributing to "Better Hearing Month" (May) by launching the Listen-In Campaign in collaboration with the Starkey Hearing Foundation. Starkey provides hearing aids and healthcare to people with hearing impairment in 100 countries.
The podcast company has enlisted at least 16 podcasts it represents to participate in the fundraising.
audioBoom's announcement notes that, according to the World Health Organization, 460-million people have "disabling hearing loss," and most cannot afford any kind of treatment. Starkey Hearing Foundation has provided care to over a million people.
"We know that podcast listeners are some of the most loyal, dedicated and engaged content consumers in the world," said Jeremy Helton, VP Marketing & Communication at Audioboom. "And we are eager to mobilize those fans in support of Starkey Hearing Foundation's amazing mission."
Participating podcasts include: Actual Innocence, And That's Why We Drink, Astonishing Legends, Blank Check, Casefile, Convicted, Deliberations, Felon True Crime, Fireside Mystery Theatre, InBox, Into The Portal, Mafia, Mission To Zyxx, Space Nuts, Buried Alive, and SpaceTime with Stuart Gary. 
See more about the Listen-In Campaign HERE.