UK-based podcast network Audioboom is announcing today the acquisition of three existing podcasts, and the renewal of two others already in the network.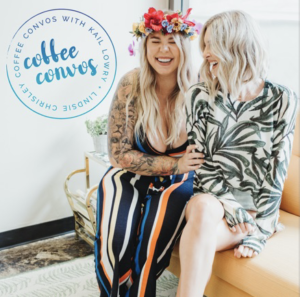 Here are the three acquisitions:
Tiny Meat Gang is hosted by comedians and former Vine turned YouTube content creators Cody Ko and Noel Miller — the show most recently ranked as the 60th biggest show in the US on Triton Digital's Podcast Report. The chemistry between the internet famous duo ensures listeners stay engaged and laughing throughout the hour long show. No topic is off limits for the Tiny Meat Gang.
Coffee Convos: Two reality stars, Kail Lowry of MTV's Teen Mom and Lindsie Chrisley of USA Network's Chrisley Knows Best come from very different worlds and don't always agree, but they love to have lively discussions about motherhood, friendship, television, family, and life in the public eye. Coffee Convos will feature all the latest in their busy lives and rants about trying to balance it all.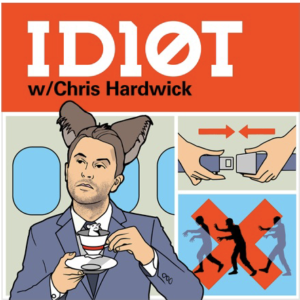 ID10T with Chris Hardwick is the podcast formerly known as Nerdist. Every week, Hardwick chats with famous personalities such as Dennis Quaid, Louie Anderson, Vivica A. Fox and more.
Audioboom is also renewing its network agreements with two shows:
No Such Thing as a Fish: Ever-present in Apple Podcast's Top 10 shows in the UK, this critically acclaimed, award-winning British comedy podcast is returning to the Audioboom network for two further seasons. Hosted by Dan Schreiber, Anna Ptaszynski, James Harkin and Andrew Hunter Murray, the podcast based off the hit QI series will continue to educate and astound their listeners with their favorite facts.
Morbid: A True Crime Podcast: Ranked as the 30th biggest show in the US on Triton Digital's Podcast Report, Morbid is a true crime, creepy history and all things spooky podcast hosted by Alaina Urquhart and Ash Kelley. Together they cover serial killers, unsolved mysteries, paranormal happenings, conspiracy theories and anything that sends chills down your spine and gets your mind working overtime. Tune in for a heavy dose of research with a dash of comedy thrown in for flavor.
Audioboom claims a premium network of 250 podcasts. The company also produces the Audioboom Originals Network.
"Extending our relationships with our top talent is testament to the incredible value we bring to our partnerships globally,' states EVP Content & Production, Brendan Regan. "We are also excited to sign more well-known names in the podcasting world to the Audioboom family — shows which have proven their ability to connect with audiences around the world."