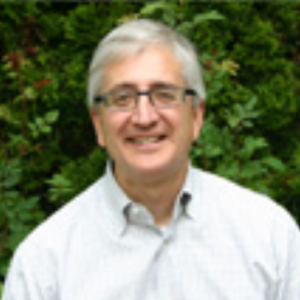 This guest post is by Robert J. Maccini, a founder and Director of Drive Time Metrics, Inc. that measures audio consumption in vehicles.
---
Audio is entering a new golden age, ushered in by smart speakers, new content choices, and voice control interfaces.
The following are some stats according to Edison Research/NPR "The Smart Audio Report" conducted Winter 2019:
24% of U.S. adults 18+ (60 million people) own a smart speaker
84% are aware of smart speakers
On average U.S. households with smart speakers own 2.6 smart speakers
157 Million smart speakers in U.S. (135% increase in two years)
27% use a smart speaker everyday
54% of 18+ adults have used voice commands
46% of smart speaker owners 13+ stream audio on their smart speakers
24% of smart speaker owners 13+ stream AM/FM radio on their smart speakers
Using voice control is becoming easier, and hence more ubiquitous. Voice control technology has been available in cars for over two decades. Unfortunately, for many reasons, the early systems were not very good. Voice control, including Amazon's Alexa Auto, is now being integrated into vehicles to help control not only the IoT at home but also the vehicle functions including the infotainment system, for example:
Alexa start my car
Alexa get me directions to Dunkin Donuts
Alexa call Mom
Alexa shut off lights at Home
Alexa add coffee to my Whole Foods cart
Alexa play Spotify Daily Drive
However, voice control is mostly dependent on Alexa skills developed by vehicle manufacturers. Voice control is a natural fit for vehicles as it allows the driver a hands-free mode of interaction. Voice command functionality can take many forms in a vehicle, including the following:
Android Auto and Apple CarPlay allow smartphones to be used more easily and safely in the car by mirroring your phone screen onto the car's infotainment system. These systems also support voice interaction, via Google Assistant and Apple Siri, which can be used to control apps on a smartphone including music, texting, and navigation.
Amazon's Alexa smartphone app can be used for IoT and general queries (and to control Amazon Music) in any car without integration.
A significant number of aftermarket devices are now available, including Garmin Speak with Amazon Alexa built in, and Amazon's own Echo Auto a smart speaker device designed for the vehicle:

– mounts to a vent
– plugs into car USB port or lighter
– Connects to the Alexa app on your phone via Bluetooth
– Designed for vehicle environment and has 7 microphones
– Audio over vehicle speakers
Another aftermarket voice assistant product, Chris has been designed especially for drivers. It is similar to Echo Auto, but with more in car features. Chris device (pictured below in a vehicle) options include: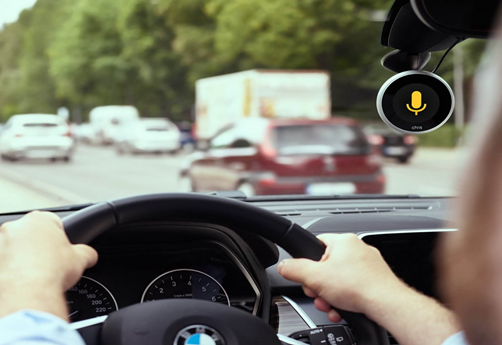 – Designed for reliable operation in noisy car environment
– Gesture control – turn up volume, skip songs
– Send & receive SMS and WhatsApp messages – Chris reads them out loud
– Make and receive phone call
– Control music
– Offline functionality without an internet connection
– Navigation – turn by turn
– Built in speaker
A number of auto companies, including BMW, Audi, Ford, Toyota, and more have also enabled access to vehicle functionality via Alexa. Initial integrations focused on interacting with the vehicle from other locations. For example, a BMW owner can ask Alexa about the battery level of their BMW i3 electric car using a previously set up Alexa Skill. Lexus owners can start & stop, lock & unlock, and check the fuel level of their vehicle. The latest Alexa integrations also allow control of some vehicle functions while driving. GM recently announced it will soon make Alexa available on model year 2018 and newer vehicles as a downloadable update via a vehicle's 4G LTE embedded connectivity.
A unique aspect of voice search means that only one result will be returned from each query, so the ranking of the best response becomes critical both at home and in the car. Brands and agencies should really care about this. The voice assistant platform can also decide the source of a vehicle infotainment system, for example the query "Play Shakira" defaults to Amazon Music when using Alexa. Terrestrial FM radio is at a disadvantage here, as most queries will not result in an FM station being played, but there are definitely other voice control opportunities for FM. Many radio stations have developed Alexa Skills for smart speakers – e.g. Alexa play WXYZ 102.7, etc. Since FM radio is not available on most smartphones, radio has had limited mobility except in the vehicle. The advent of Skills will make it easier to access terrestrial radio stations which increasingly have become lost in the sea of streaming audio apps. This ease of use also applies in the home, where the number of radio receivers has declined significantly in the past decade.
Of special interest to advertisers and to auto OEMs is a new type of advertising termed voice activated ads. Instreamatic voice-enabled ads allow users to interact and speak with ads. For example, an ad may say "would you like to hear more about xyz" and then deliver more information about that product or service in follow on audio. Voice activated ads can be accessed on any audio enabled mobile app where Instreamatic has been installed. This is especially important in the vehicle to drive listener interaction while hands free. The company has developed an AI platform to manage, measure and monetize voice activated ads. Based on a recent case study with Infiniti cars – 19% of listeners engaged in a voice dialogue with the brand and 45% of that audience engaged in a second conversation.
The world of audio is certainly on fire.