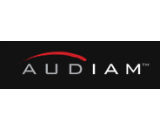 Canadian collection society SOCAN has acquired U.S. digital rights specialist Audiam. "By acquiring Audiam, SOCAN steps even further ahead with our vision to lead the global transformation of music rights with substantial new tools for our more than 135,000 member songwriters, composers and music publishers, dramatically expanding our ability to ensure that creators are properly and fairly compensated," CEO Eric Baptiste said. No financial details of the deal were disclosed.
Audiam is the brainchild of Jeff Price, founder and former CEO of TuneCore. The company was part of some notable debates in the past year about licensing and royalties in the streaming music space. Price will remain CEO of Audiam and will collaborate with SOCAN's leaders moving forward.
"Adding SOCAN's resources and knowledge to Audiam allows us to finally fix the global industry problems, remove liability for services and get rights-holders paid," Price said of the deal.