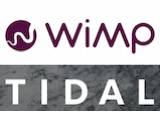 Music and business mogul Jay-Z made an offer to buy Aspiro, parent company for the Tidal and WiMP streaming services, back in January. Although Aspiro encouraged its shareholders to accept the roughly $56 million offer, the response from those shareholders has been lukewarm.
The Aspiro Shareholders Association issued a statement arguing that the bid from Jay-Z's Project Panther Bidco subsidiary "does not sufficiently value" the company's long-term potential. "A consistent view of all registered shareholders is that they believe that the bid is bad," the statement said. ""Especially given the extensive investments and launches conducted during the fall of 2014 in 5 countries including USA and England. In addition launches are planned in a further 20 countries in Q1 2015."
Tidal has definitely been busy broadening its footprint. It's unclear whether Jay-Z's camp will consider upping the offer price or whether the shareholders' refusal will squash the deal entirely.