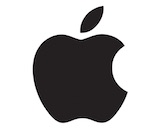 Apple has made another musical purchase, this one with a focus on data. According to MusicAlly, UK media data startup Semetric changed its registered address to the same one as Apple Europe. The company also appears to have appointed Apple's vice president of corporate law as a director in October. Financial details have not been formally disclosed, but the deal has been pegged at about $50 million by the Financial Times.
Semetric operates Musicmetric, an analytics dashboard that covers data about the streams, downloads, and social buzz for musicians. It seems likely that Apple is interested in this product for its ability to help improve its online music offerings. The company is expected to undertake an overhaul of Beats Music and/or iTunes in the near future, and more information certainly couldn't hurt in that process.
The deal could mean some behind-the-scenes changes at other streaming services, many of which worked with Musicmetric. Spotify had a deal with Musicmetric to provide streaming data in exchange for dashboard access. At this stage, it's unclear whether any of those partnerships will continue, or whether other industry members will be able to retain their Musicmetric Pro accounts.