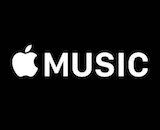 When Apple Music was first introduced to the world back in 2015, the platform's attempt at a social feature raised some eyebrows. Connect was billed as a place for artists to directly share photos, videos, audio clips, and written updates with their fans. Now, according to a notice sent to artists on the platform, Apple Music Connect is gradually getting shut down.
9to5Mac reported that artists will no longer be able to post content to Connect. Previously posted Connect material is being removed from the For You section of the streaming service and from Apple Music Artist Pages. Connect content will no longer be searchable after May 24, 2019.
In place of the Connect system, Apple told artists that it is making other updates. Artist Pages have been redesigned in iOS 12 with revised organization to highlight a featured release and essential albums. Every artist on the streaming service will also have personalized artist radio stations. The play button at the top of the Artist Pages will start a queue of music from across the performer's catalog.