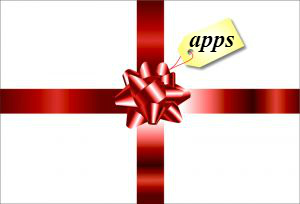 A few items of interest in the music-app realm:
Songza wins an Appy: Streaming service Songza won the 2014 Appy Award in the Music category. The Appy Awards are bestowed during Internet Week in New York, and were created by MediaPost. The award program is meant to "honor applications on all platforms and is dedicated to acknowledging creativity and excellence in app design."
Spotify suffers a tiny hack: Spotify has reportedly suffered a ecurity breach in a single account on the Android mobile platform. That means that one Spotify user's account was evidently penetrated, but with little damage. "We've become aware of some unauthorized access to our systems and internal company data, Spotify's blog post announced. "Our evidence shows that only one Spotify user's data has been accessed and this did not include any password, financial or payment information … we are not aware of any increased risk to users as a result of this incident." Damage or no, Spotify will push a new app to Android users during the next week.
Samsung will discontinue its Music Hub: Samsung's Android-based Music Hub, which ties together features of several music services, will be discontinued. The decision reportedly is influenced by Google's growing unhappiness with Samsung's extensive customizations of Android, some of which detract from third-party apps. Samsung owns one of those third-party music apps, Samsung Milk, which we recently reported was switching from an all-free services to a subscription plan.