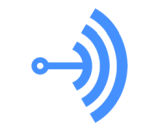 Anchor has raised a Series A funding round of $10 million. Google Ventures led the round for the podcasting company, with participation from Accel, The Chernin Group, Eniac Ventures, Homebrew, Atlantic Records CEO Craig Kallman and others. Anchor has now raised a total of $15 million.
"We built the product to be the easiest way to create, share, and interact with audio," Anchor CEO and Co-founder Michael Mignano said. "We're seeing more and more regular people want to jump in and start creating audio."
Anchor's app is about making podcasting tools accessible to anyone. The service began as micro-podcasting and conversation tool, with short time limits on its audio recordings and lots of back-and-forth chats among users. In March, Anchor launched an overhaul to its app, with longer time limits and more emphasis on creating content akin to radio shows. Most recently, Anchor landed a deal for publishing recordings made on its platforms to podcast distributors Apple and Google. It is also experimenting with video options for social sharing.