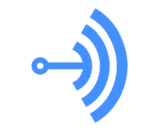 Anchor has been attracting users on its premise of easy, straightforward podcast creation. The platform's latest update is an option for turning video files into audio shows. The system can work with several popular video chatting apps, such as Google Meet, Zoom, Skype, FaceTime, Twitch, and Instagram Live. Users have to record the conversation, which most video chat programs don't do automatically, and upload it to Anchor as a .mp4 or .mov file.
In the blog post announcing the new feature, Anchor noted that this is a way to maintain the intimacy of a live interview and for co-hosts to read each other's visual cues in podcasts, even as social isolation policies continue to combat the spread of COVID-19.
Anchor is owned by Spotify, which acquired the podcasting operation in February 2019. In the parent company's Q1 earnings report, Spotify noted that it is now home to more than 1 million podcasts. Almost two-thirds of those are powered by Anchor.