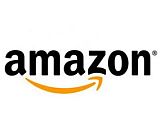 Amazon released its first quarter financials. The company did see some adverse impacts from the COVID-19 pandemic. Its press release included some statements about measures taken to protect employees from the virus, but did not comment on the ongoing labor debates or union efforts happening among its workforce.
"There is a lot of uncertainty in the world right now, and the best investment we can make is in the safety and well-being of our hundreds of thousands of employees," Founder and CEO Jeff Bezos said. "I'm confident that our long-term oriented shareowners will understand and embrace our approach, and that in fact they would expect no less." He shared plans to use the $4 billion Amazon would normally expect in Q2 operating profit for purposes related to the pandemic, such as investments in personal protective equipment and higher wages for hourly workers.
The company's net sales rose 26% on-year, reaching $75.5 billion from $59.7 billion in the same period of 2019. Net income totaled $2.5 billion, or $5.01 per diluted share, down from $3.6 billion, or $7.09 per diluted share, in the year-ago period.
The quarterly report didn't offer many insights into Amazon's music streaming efforts. It had a cursory mention of Alexa's growing availability, with the voice assistant supported in select televisions from LG and Samsung, as well as select models from BMW and MINI in limited markets.
Amazon did provide guidance for the second quarter, but acknowledged that the forecast is "subject to substantial uncertainty." For now, the company is expecting net sales between $75 billion and $81 billion for the second quarter. It predicts operating income to range from a profit of $1.5 billion to a loss of $1.5 billion for that period.