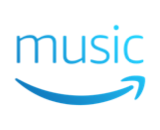 Amazon Music Unlimited has made its first international expansion. This new streaming subscription from the tech conglomerate has landed in the UK and is slated to launch in Germany and Austria later today.
In a press release, Amazon said UK listeners who are also Prime subscribers can have access for £7.99 per month or £79 for a full year. Non-Prime members will pay £9.99 per month. The least expensive tier is the one that only works on Amazon's Echo home wireless speaker, and that plan costs £3.99 a month.
Amazon Music Unlimited is the latest subscription streaming option to join an increasingly crowded field. The European and British launches will have the same feature sets as the U.S. one, which highlights the capabilities of the Amazon Echo. Voice controls are a central part of how Amazon is presenting the service, with the ability to find a song by saying a few lyrics to the speaker or asking it to play a particular artist, genre, or time period.