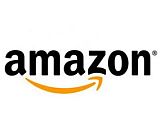 Amazon released its third-quarter earnings, marking an unusual uneven quarter for the tech empire. Net sales totaled $70 billion, up 24% from $56.6 billion in the same quarter of 2018. The growth rate edged up to 25% when excluding $500 million in unfavorable impact from foreign exchange rates during the period. Net income was $2.1 billion, or $4.23 per diluted share, down from $2.9 billion, or $5.75 per diluted share, in the year-ago period.
Amazon made several updates and expansions to its Alexa voice assistant during the period, as well as new launches for the Echo line of smart devices. However, Amazon did not break out any specific figures for Echo sales in the quarterly results.
Even though Amazon continues to command a staggering amount of commerce in both physical products and digital services, the decline in earnings sparked a drop for its stocks following the quarterly results announcement. Amazon's price fell 2.9% in Friday morning trading, equal to losing $25.6 billion in its market capitalization.