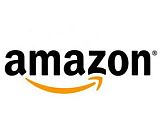 The Amazon Alexa voice control platform will be getting integrations with Windows 10 PCs from multiple manufacturers. HP, Lenovo, Asus, and Acer all said they will have Alexa support in some of their laptops and desktops being released this year. The companion app for using Alexa on those machines is slated for release in the spring of 2018.
Computers running Windows already have Microsoft's Cortana voice assistant. Bringing Alexa into the available options shows Amazon ready for direct competition in this device segment. Amazon and Microsoft had said last year that they planned to allow each other's voice platforms to be accessed on each other's hardware; so, for instance, Cortana could operate on an Amazon Echo. However, the companies said they would roll out cross-platform features by the end of 2017, but none have been announced. According to The Verge, this newly announced Alexa option is not related to that deal.
Amazon and the PC manufacturers offering Alexa integration shared the development at the Consumer Electronics Show in Las Vegas. Voice assistants and smart speakers are likely to continue making headlines at the event, as the product segment has been growing rapidly over the past year.