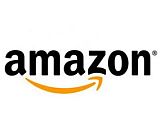 Both Apple and Google responded to privacy issues surrounding their voice assistants last week. Now Amazon is also heading off potential issues for its Alexa platform.
Starting on Friday, Amazon added a new option to the privacy controls for Alexa. Users can choose to opt out of its human review program, where people review recordings made by the voice AI. The privacy section has also been updated to explain Amazon's use of grading teams, which it previously did not disclose in its terms and conditions.
"We take customer privacy seriously and continuously review our practices and procedures," a representative for Amazon said. "We'll also be updating information we provide to customers to make our practices more clear."
The use of contractors to review voice AI recordings without users' knowledge made waves over the last few weeks. Whistleblowers working for Google and Apple revealed that they heard personal information, including data that could identify the specific user. The voice platforms also made recordings through accidental activations, thus logging audio that was never meant to be captured.