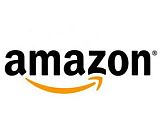 Amazon has updated Alexa to accommodate some more complex and subtle voice commands for music listening. The voice system can now react to contextual requests based around time, such as "Alexa, play Rihanna songs I haven't heard in a while" or "Alexa, play the hip-hop music I was listening to last week." The time-related voice commands can be applied to artists and genres.The updates are rolling out to Amazon Music subscribers in the U.S. and the UK.
The exact phrasing of some of these requests may have limited use; if you can't remember what you had for breakfast yesterday, how are you going to recall that you listened to trap music three weeks ago. But the more open-ended options seem more likely to integrate smoothly into listeners' language.
The focus on Amazon Music with these new Alexa developments is likely meant as further indirect encouragement from the tech company to have Echo smart speaker owners gravitate more towards its own music platform.