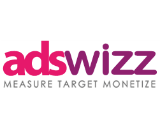 Ad-tech company AdsWizz has announced the expansion of its AdWave, its digital audio marketplace platform, to Canada. Key to this expansion is a partnership with Media Sales Lab, an ad-sales firm. The flow chart is this: AdWave brings data-infused inventory and audience segments, and Media Sales Lab brings buyers eager to deploy targeted digital audio campaigns.
This announcement fits into a trend of extending advertising technology platforms built by American companies into other national and continental markets where targeted audio advertising is in demand. In November, AdsWizz forged a partnership with Tokyo FM to bring AdWave to the Japanese digital audio market.
The AdWave platform segments listeners by location, device, demographics, and other profile details.
For Media Sales Lab, the partnership is an opportunity to better service advertiser demand for targeted campaigns. "We are fully committed to the development of digital audio sales in Canada as a new source of revenue for broadcasters and high-value inventory placements for advertisers," said Chris Nimigon, President of Media Sales Lab.
Some of Canada's leading agencies are planning to use AdWave, according to the announcement, which notes IPD Mediabrands in particular. "Radio is no longer the sole vehicle delivering music, information and audio messaging," observed David McDonald, VP, Director of Radio Investments at the agency. "As smart phone usage increases and they become personal multi-media devices, we have to become as dynamic to reach our targets."
A third leg of this stool is leanStream, a CDN (content delivery network) which provides streaming services to audio publishers.
"The combination of AdWave's reach in Canada, Media Sales Lab's expertise in radio advertising sales, and leanStream's rapidly growing list of Canadian streaming clients will generate tremendous value for both publishers and Canadian advertisers," said Alexis van de Wyer, CEO of AdsWizz.