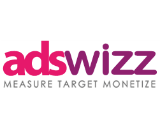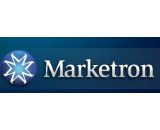 Ad-tech company AdsWizz has partnered with solutions provider Marketron to create Mediascape Streaming, which Marketron calls "The first end-to-end streaming advertising solution." AdsWizz released the announcement this morning.
Mediascape Streaming is an extension of Marketron's existing Mediascape product, which allows broadcasters to schedule and report on their over-the-air ad campaigns. Mediascape Streaming, powered by AdsWizz, reaches over to the online streaming side of a station's operation.
"We are delighted to partner with AdsWizz to bring a cohesive integrated solution for on-air and streaming ad campaigns to the market," said Tony Gaughan, Marketron's head of products.
AdsWizz CEO Alexis van de Wyer noted, "We know the benefits AdsWizz offers when it comes to efficiently monetizing audiences of streaming radio. We're truly excited to integrate those benefits into the top-notch platform Marketron offers with Mediascape."
Mediascape Streaming is launching in beta mode, and expects to officially launch the finished product later this year.