adStream is a journal of ad-stalking and interesting commercial sightings in streaming audio services.
---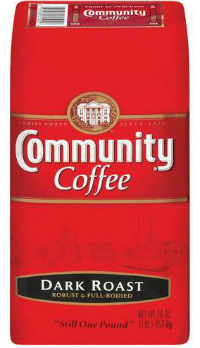 Getting the right ad to the right listener at the right time is accomplished in different ways. Programmatic campaigns, for example, create "smart impressions" matching targeted listener attributes in real time, based on collected audience data.
A broader approach is endemic advertising, which affiliates brands with media properties in the same general business. So, for example, Samsung sponsors a technology website.
We spotted examples of a different sort of matchup that is possible with streaming audio — matching product type with playlist type. Specifically, when auditioning Pandora's "Brunch" playlist (one of Pandora's house-built listening options, which the company has been promoting lately), we heard ads by McDonald's and Community Coffee in rotation.
Both are good examples of audio-specific endemic match-up. We found the Community Coffee especially appealing in the Nora Jones-ish programming. It would match well in the numerous "Coffeeshop" playlists that some music services (not Pandora) create. The McDonald's placement might have the edge in Pandora's "Making Dinner" playlist — ditch the oven and go for take-out.
The Community Coffee spots feature owner Matt Saurage, a fourth-generation owner of the company. His down-home values and smooth-alt voice make him an ideal spokesperson for an audio spot in a brunch stream. The campaign ("Taste the Difference Family Makes") was created by TM Advertising, and launched in November.