The most opulent presentation of advertising creative offered by Pandora is a combination of an interstitial commercial (either audio or video, positioned between songs) followed by a visual display. We recently spotted BMW doubling down on that commercial opportunity with two ads for the i3 model within a 30-minute listening period.
This video, wedged between two tracks of an acoustic-music station, started things off:
The music stream then resumed with a full-screen BMW backdrop: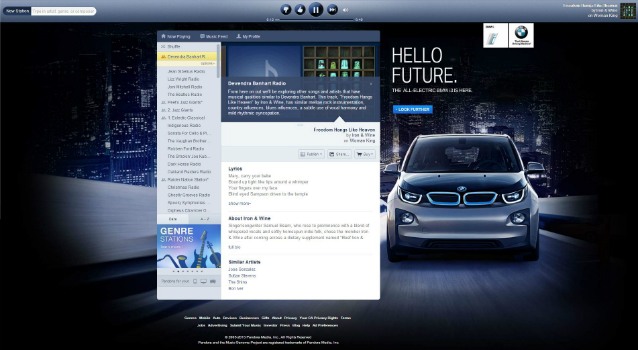 BMW creative is managed by KBS+.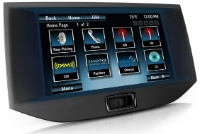 We see and hear a lot of automaker ads in the music services — perhaps mirroring the high-buying category in terrestrial radio. We don't see or hear a lot of specifically tailored ads that leverage the user's attachment to the music service. But recently we did catch a Chevrolet Silverado audio spot in Pandora that called out Pandora in the car's MyLink infotainment system. MyLink offers Pandora side-by-side with SiriusXM and AM/FM for in-car listening.
It makes perfect sense to customize a message to music-service users by promoting that service in a new car. We're keeping our ears and eyes peeled for other car companies to follow that example.