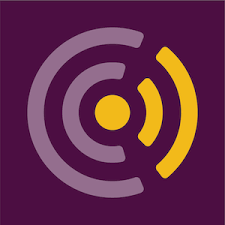 In response to the viral news story of a Dallas bar's note on its jukebox that Mariah Carey's hit song "All I Want for Christmas is You" is not to be played until December 1st (and then only once per evening) — as covered by CNN, NBC's "Today" show, and others — popular online radio service AccuRadio, as a public service, has launched a new channel called "One Song Radio: All I Want for Christmas is You," featuring only the popular Carey/Afanasleff composition as performed by dozens of artists.
Artists featured on the channel come from a wide variety of genres, and they include Dolly Parton, Michael Bublé, Lady A, Justin Bieber, Straight No Chaser, Idina Menzal, She & Him, My Chemical Romance, and many others.
As with all other AccuRadio channels, this "One Song Radio" channel is curated by real people (not algorithms), offers unlimited skips, and can be blended together with other AccuRadio channels to create a unique personalized experience. (In the RAIN News editorial office, we have enjoyably used the Blend feature for years, especially with Christmas channels.)
As part of AccuRadio's "Countdown to Christmas," 19 different Christmas channels are currently available on the AccuRadio platform (including Country, Indie Rock, Brazilian, Easy Listening, Celtic, Reggae, World Music, and more), with new channels being added to the line-up every day. By Thanksgiving Day, AccuRadio will be offering over 90 holiday-themed channels.
"Our incredible variety of holiday channels and our almost 20-year history of providing Christmas music on the Internet are among the reasons that a Google search for 'Christmas music' will typically bring up AccuRadio as the #1 organic search result," noted AccuRadio Founder/CEO Kurt Hanson.
The channel, and at least 18 other Christmas channels, can be found on the AccuRadio app or HERE.
[Kurt Hanson is the founder of RAIN and publisher of RAIN News.]