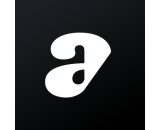 Acast, podcasting host and audio company, announced a deal with UK broadcaster ITV. Under this partnership, Acast will host and expand ITV's podcast lineup, which includes Love Island: The Morning After, Tour de France Podcast and World Cup Podcast. The deal includes Acast's capabilities in providing advertising and sponsorships for the shows.
"Our partnership with ITV comes at what feels like a real turning point in the audio on demand industry in the UK," said Susie Warhurst, global head of content for Acast. "TV giants such as ITV moving into podcasting in a serious way – and creating new and innovative formats – means a new generation of listeners are discovering this amazing medium. It marks a real shift, and the message is: podcasting has become even more mainstream as a media channel."
"The Love Island podcast has been a huge success this summer and we're looking forward to working with Acast to build on that with further opportunities around our programming," added Janine Smith, ITV's head of digital entertainment, comedy and drama. The Love Island show has more than 3 million listens to date and has regularly topped the Apple Podcasts chart in the UK.