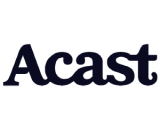 Global podcast company Acast is announcing a new podcast audience targeting capability, enhancing the value of its self-serve ad platform. Called Audience Segments, the feature enables marketers to address audiences defined by characteristics such as Business Leaders, High Income Earners, Tech Enthusiasts, Travelers, Parents, and Pet Owners.
Acast is leveraging Nielsen Audience Segments to accomplish this level of listener definition. The feature can be applied to the entire Acast catalog of 92,000 podcasts. Audience Segments is available to advertisers in the U.S., Canada, and Australia.
"We built our self-serve advertising platform as a response to the market demand from advertisers and have continued to innovate in ways that keep their needs central to the product," said Niklas Lagerberg, Product Manager at Acast. "We've seen not just more advertisers, but more experienced advertisers booking podcast campaigns through the self-serve platform. These seasoned marketers expect the same experience that they receive when working with the Acast sales team: efficient buying and accurate audience targeting at scale. Audience Segments brings this first-class experience to the self-serve platform by enabling more accurate audience targeting at the moment of ad injection."
News outlet Tortoise Media is a launch partner in this announcement.
"As a media brand, we knew podcast advertising would be a seamless inclusion to our media mix. What we didn't know was just how easy Acast's self-serve platform would be to book the campaign, identify our target audiences, and measure the results," said Claudia Collins, Head of Marketing and Membership at Tortoise Media. "Even though we were booking our own campaign, the Acast team was there to answer any questions we had so we never felt alone in the process."
More info about Acast's self-serve system is HERE.
---