Global podcast powerhouse Acast released its Q2 earnings today. In the official release and presentation highlights we see top-line growth leading to negative operating margins.

Below are details around the highlights and the total operating loss for the quarter:
Net sales in the quarter amounted to SEK 386.3 M (315.8), which corresponds to net sales growth of 22% (39%)
Organic net sales growth amounted to 15% (28%)
Gross margin for the quarter was 36% (30%), the second quarter 2022 was negatively affected by one-off costs linked to certain podcast agreements
EBITDA for the quarter amounted to SEK -41.7 M (-98.6) and the EBITDA margin was -11% (-31%). The improvement in the EBITDA result means that Acast is following the plan to reach a positive EBITDA in 2024
Operating loss amounted to SEK -59.3 M (-112.0)
Product developments and innovations add deeper perspective into Q2 operations:
Acast signed an agreement with President Barack and Mrs Michelle Obama's media company Higher Ground. The agreement means that Acast will handle ad sales and content distribution.
During the quarter, Acast+ Access was introduced, a technology that allows companies with existing paid subscriptions to include podcasts as a benefit in those subscriptions.
Acast launched host-read sponsorships on its self-serve ad platform (RAIN coverage HERE.) This means that advertisers of all sizes can themselves book campaigns to be delivered as host-read sponsorships by podcast hosts in their own voices, opening more podcasts to monetization. Previously only pre-recorded podcast ads were available on a self-serve basis
Acast launched Collections+, AI-powered data capabilities that increase the reach in our podcasts. Collections+ combines subsidiary Podchaser's podcast data and proprietary algorithms with Acast's marketplace, scaling ad sales and increasing monetization in small and medium-sized podcasts.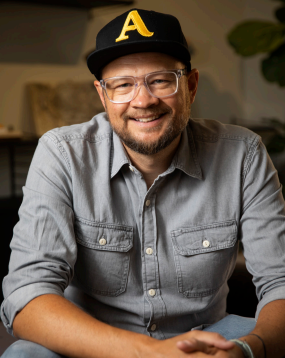 CEO Ross Adams acknowledged the quarter's successes while acknowledging difficult market conditions: "The timing of a broad recovery in the world's advertising markets is still difficult to assess, but certain positive signals now appearing on the horizon give hope for the future."
---