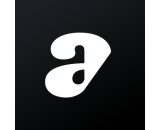 Acast and Wisebuddah have announced the winner of their LaunchPod contest, an effort to find new UK podcast talent. On Things We Left Behind, hosted by Surer and Saredo Mohamed, has been selected as the winner. The show will be professionally produced, distributed, and marketed by the contest hosts.
On Things We Left Behind offers a first-person perspective on the aftermath of war. Surer and Saredo Mohamed are the daughters of Somali refugees, and they share the stories of people who have started over after exile and armed combat.
"Saredo and I are over the moon to be announced the winners of LaunchPod, we really can't believe it," Surer Mohamed said. "All of the pilots in the final were amazing, and we loved every part of the competition. With so many ideas for the different directions we can take the podcast, we can't wait to work with Acast and Wisebuddah to bring the whole series together."
"Throughout the LaunchPod competition, we've been astonished by the amount of untapped creative podcasting talent that the UK has," said Susie Warhurst, global head of content at Acast. "We had a very difficult job on our hands judging the worthy winner, but we are totally confident that the future of podcasting is bright. With Acast and Wisebuddah providing support for On Things We Left Behind, we can't wait to see the public's reaction."
The pilot episode of On Things We Left Behind is available on Apple Podcasts.