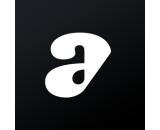 Podcast technology company Acast has teamed up with production company Wisebuddah to host a contest called LaunchPod for aspiring UK podcasters. Anyone with an idea can participate the contest, and submissions are open until 9 pm on June 18.
Three semifinalists will be chosen to create pilot episodes with a team from Acast and Wisebuddah. The listening public will then vote on the show they'd want to hear made into a full series. The winner will receive assistance from Wisebuddah in creating 6-10 episodes of their show, which will be hosted on Acast and receive support from that team.
Judges for the contest include Jamie Morton of the My Dad Wrote a Porno podcast, Clare Chadburn, head of development at Wisebuddah, and Susie Warhurst, Acast's UK content director.
"We believe podcasting is special – it creates amazing communities, is a space for unique formats and gives those perhaps unheard elsewhere, a voice," Warhurst said. "We know there are so many talented people out there who, with support from Acast and Wisebuddah, have the potential to launch a brilliant podcast. We're really looking forward to receiving the entries."