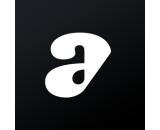 Acast announced that it is offering all its signed podcasters free access to Epidemic Sound and Hindenburg Journalist Pro. Epidemic Sound is a curated music library specifically for creative productions, and its full collection will be available to Acast's hosting clients for free. Hindenburg is a suite of radio production and editing software, and Acast's podcasters will get free access to its Pro tier for six months.
"The podcast is more than just a spoken word – it is an immersive and personal experience and an important part of many people's daily routines," said Karl Rosander, president and co-founder of Acast. "We have so many talented podcasters with us at Acast, and we hope this tool will help them continue to delight and entertain their listeners."
This is the latest tool the podcast network is putting into the hands of show creators. Acast recently unveiled a paid subscription tier for premium access. Acast+ lets podcasters set fees for listening to exclusive or ad-free content, either as a one-time purchase or as a show pass.