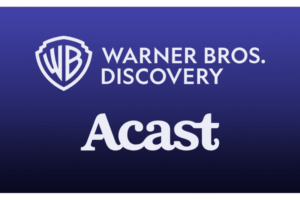 Acast has signed an agreement with Warmer Bros. Discovery to be the exclusive distributor and monetization partner for some of Discovery's podcasts.
Warner Bros. channels involved in this arrangement include Food Network, TLC, HGTV, Animal Planet, Discovery Channel, and the Travel Channel. Specific podcasts mentioned in the press release include Curiosity Daily, Food Network Obsessed, A Ghost Ruined My Life with Eli Roth. 
This is not the first dance for these two companies.
Acast has hosted and monetized content from the Warner Bros. Discovery's Investigation Discovery brand since 2020, which includes hit true crime podcasts like Disappeared, Unraveled, and Mind of a Monster.
"From bone-chilling investigative true crime tales to mouthwatering cooking content and everything in between, the premium Warner Bros. Discovery podcast slate truly has something for everyone. We, at Acast, look forward to connecting these amazing stories with more listeners and advertisers around the world," said Veronika Taylor, SVP Creator Network at Acast.
"Our experience with Acast and their technology-driven approach to monetizing and growing audiences for our true crime content with Investigation Discovery was a proven success, making it easy to choose them as a partner to represent the rest of our select slate," said Lisa DeCanio, Vice President of Podcasts at Warner Bros. Discovery.
---