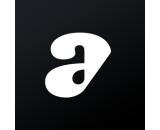 Acast has signed an exclusive deal with Irish digital sales agency i-Believe. Under this arrangement, i-Believe will offer ad placement on premium, on-demand, brand-safe podcast content at scale in Ireland. Available options for advertisers include show sponsorships, host reads, pre-roll, mid-roll, and post-roll. Acast's roster of almost 3,000 hosted shows drive more than 3.5 million listens per month in that country.
"Advertisers find podcasts so effective as a medium due to the uniquely intimate way listeners interact with our content," Acast CEO Ross Adams said. "Both our own research as well as industry studies show that consumers are far more likely to engage with podcast advertising compared to other channels, with our recent study finding that 76% of listeners in the UK have acted on a podcast brand message they've heard."
The statistic he references is from the inaugural Acast Audio Intelligence Reports, released in March. The two reports examined response to podcast advertisements in the UK and the U.S.