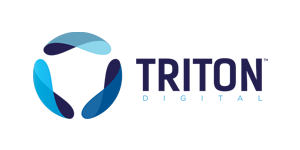 We combed through Triton Digital's 2022 Podcast Report. (Get it HERE.)
Triton's year-end review could be called  hybrid study — it is informed by server-side measurement of Triton's Podcast Metrics service, and by the Demos+ project, a monthly survey of 12,000 podcast listeners in collaboration with Signal Hill Insights.
Triton summarizes seven key takeaways: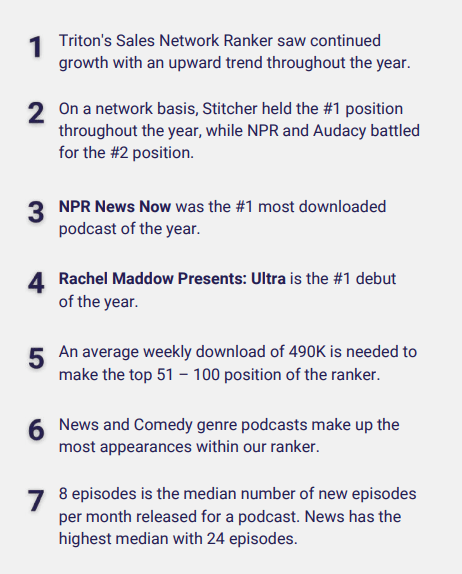 In the list above, we note that NPR News Now (#1 most downloaded) is a hourly-produced podcast, competing in this category with shows produced (mostly) daily or weekly.
Another note – as is often the case in analyses of podcast downloads, Comedy is a top category, and we are mindful that the group includes mostly unfunny interview shows hosted by comedians, such as WTF With Marc Maron.
If you download 5.6 episodes per week, and listen to them for 3.8 hours on Wednesdays from 11am to 1pm, you conform exactly to Triton's podcast listener snapshot.
Predictably, smart speaker podcast listening charts a swelling curve around the Covid pandemic, reaching a height of 3.6% in 2020 (up from 1.8% the previous year), and gradually sliding back down neatly to 1.8% in 2022. Ninety-four percent of listening happened on mobile devices last year.
Apple and Spotify continue to lead as podcast consumption platforms, and they lead in different ways: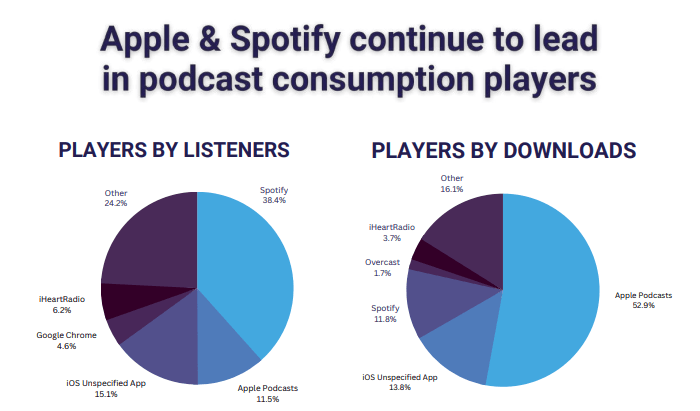 As in many podcast studies, the demographic profile the average listener in Triton's report is a dream come true for advertisers: More affluent, more educated, and more diverse compared to the general population: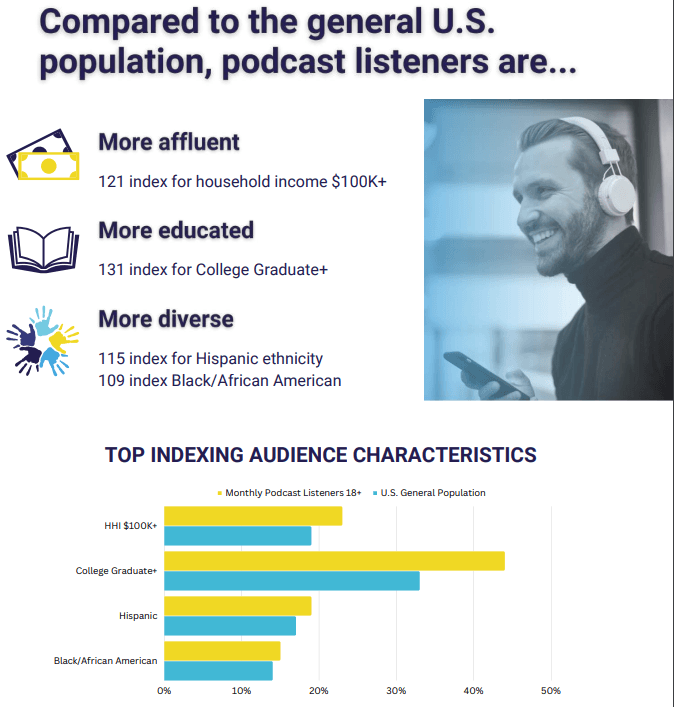 Again, the free report can be downloaded HERE.
---