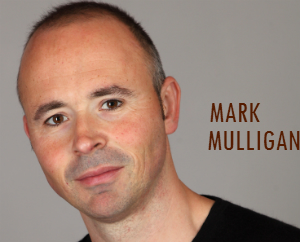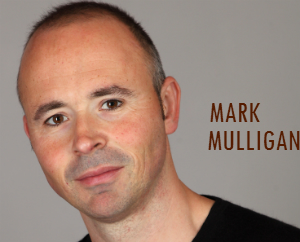 This Thought Leader column by RAIN guest contributor Mark Mulligan, founder of Midia Research, was originally published on his Music Industry Blog.
---
Google just announced its long anticipated YouTube Music Key. You can find out all you need to know about its potential impact on the wider market in MIDiA's report 'Unlocking YouTube: How YouTube Will Change Music Subscriptions'. Here are 10 further thoughts:
Identity crisis: We are at a crucial juncture in YouTube's life. As I wrote last week, artists and labels have a conflicted view of YouTube. 10 million streams on YouTube is a marketing success but 10 million Spotify streams are lost sales. So following that logic does that mean 10 million Music Key free streams are better than 10 million Music Key paid streams?! Either way it will force the industry to reconsider its views on YouTube as a marketing vs a consumption channel. Streaming in order to buy was a model with clear outcomes. Streaming in order to stream is not. Music Key will act as a catalyst for the broader narrative of reassessing YouTube's music industry role now that the end destination is increasingly streaming itself.
YouTube just got a fantastic upgrade to its free tier: As part of the deal for the paid tier YouTube got new discovery features and full album streaming. Full album streams on YouTube have always been a contentious issue, now they are there officially. This small but crucial product feature transforms YouTube free from a discovery service to a fully-fledged destination.
Two services for the price of one: YouTube Music Key and Google Play Music All Access are for now bundled together but ultimately there is little sense in keeping them both. Just as Ian Rogers is busy trying to integrate iTunes Radio and Beats into a single value proposition, so some one will have to do the same at Google. Let's just hope the result isn't a service called Google's YouTube Play Music Key All Access…
Is 7.99 the new 9.99?: Last month I suggested that the main subscription price point of 9.99 should come down to 7.99. Music Key will be priced at 7.99 for an indeterminate period to its first wave of users. Expect Google to use this as a test case for 7.99 as the permanent price point. And if it works, expect other services to get the same deal.
Spotify competition: One year from now Spotify will still be the leading subscription service but it will be facing fierce competition from YouTube and from Apple. It will also most likely have lost a bunch of subscribers to both. Just as Apple stole Amazon's music buyers and then Spotify stole them from Apple, expect YouTube and Apple to steal (and steal back) a number of them. Also, neither Apple nor Spotify have video, yet. So with the same catalogue and similar pricing they need something else to differentiate. For now Music Key has the differentiation upper hand.
Vevo competition: Music Key's core addressable market is super engaged YouTube and Vevo music fans. 15% of Vevo music consumers accounts for in the region of 67% of its music ad revenue. If Music Key converts even half of those users to Music Key, it will leave a gaping hole in Vevo's ad revenue
Windowing: Taylor Swift has taken the windowing debate to a new level, adding further weight to the argument that free tiers should be treated as a separate window from paid. Google made it clear at the launch of Music Key that a song is on free and paid, not one or the other. While a growing number of artists would willingly sacrifice being on both tiers of Spotify how many would risk not being on YouTube?
Rippers: 12% of consumers and 25% of under 25's use YouTube rippers like iMusic Tubee Free which effectively do what Music Key does (remove ads, offline caching, playlists etc.). These sorts of apps are of course readily available from the Google Play Store. If Google is serious about Music Key being success they will need to crack down hard on these apps.
What does success look like?: YouTube has 1 billion monthly users and about 140 million weekly music video users. That's a massive audience to convert from, approximately three times bigger than Spotify's monthly user base. Given that YouTube already sucks so much revenue potential out of the subscription space (25% of all consumers say they don't pay for subscriptions because they get all their music for free from YouTube) YouTube's measure of success needs to be much higher than any other music service. 6 million or so subscribers in year one would be a good start.
Too little innovation, for now: If YouTube can harness all of its unique assets it can create the best music subscription service on the planet. Music Key isn't yet anywhere near that but it is only a beta product, so expect YouTube to up its innovation game and put further blue water between it and the rest.