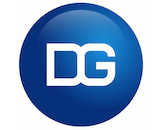 DGital Media announced the addition of two advertising executives to its team. Suzanne Kaufman and Christine Fontana have joined the audio engagement company as senior vice presidents and account managers. They will be tasked with developing and managing client relations and custom brand solutions for DGital's audio platforms. Kaufman was a founding partner of media agency MEC. Fontana worked as SVP and directpr at MediaVest for the past 17 years.
"Sue and Chris are among the industry's most knowledgeable media experts, passionate about audio and the potential of new channels to deliver advertising," DGital cofounder David Landau said. "We cannot wait to work with them to bring DGital to the next level in terms of brand involvement."
DGital Media has been making big moves to build out both its audio content offerings and its behind-the-scenes team in recent months. The company signed  deals with comedy groups Upright Citizens Brigade and Stand Up NY Labs, in addition to a suite of fantasy sports personalities.