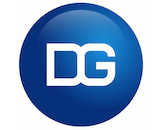 In the latest of a series of content agreements, DGital Media announces today that it has signed an exclusive deal with the comedy group Upright Citizens Brigade (UCB). UCB audio programs will join the Comedy Voices podcast network.
Comedy Voices is a new network created by DGital Media in collaboration with Stand Up NY Labs. The launch of that initiative was marked by DGital's hiring of John McDermott as VP of Programming for Comedy Voices. "Upright Citizens Brigade is an iconic brand in comedy and we are so proud to be working with them – and expand our own comedy offering in the process," McDermott said in connection with today's announcement.
This full-fledged deal allows DGital Media to produce, distribute, market, and monetize UCB audio programs. The shows include The Hooray Show with Horatio Sanz, Bear Down with Matt Walsh and screenwriter Scot Armstrong, Revenge of the Podcast with comedian Griffin Newman and critic David Sims, and The UCB Digital Podcast — a behind-the-scenes view of comedy hosted by two Saturday Night Live writers.
"The UCB is all about creativity, discovery, and influence, and it will headline our Comedy Voices on-demand audio platform," said Chris Corcoran, Chief Content Officer of DGital Media.
DGital Media was started in May of this year, with launch partner Re/code Radio, whose audio programs it produces.