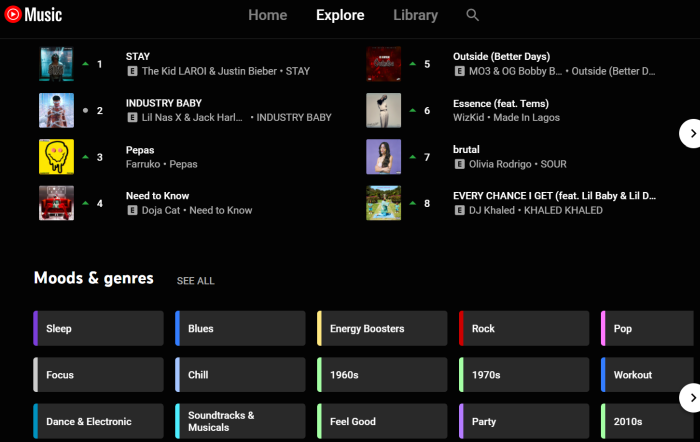 The number includes current trials, but is still impressive: YouTube Music crossed the 50-million mark in subscribers.
There's a wrinkle in that number, as it includes YouTube Premium subscriptions — those are not music-specific, but Premium benefits include the YouTube Music benefits.
YouTube Music membership removes advertisements, and presents the subscriber with a user experience (Web, desktop, and mobile) that resembles other global music services, and has identical basic playlist and collection features.
With this milestone, YouTube asserts it is the fastest growing music service, and cites MiDIA Research metrics. Much of the growth is cross-border, with what the company calls "impressive growth" in Korea, India, Japan, Russia, and Brazil.
"We're in our own lane," said Lyer Cohen, head of YouTube Music. "We've got killer products in YouTube Music and YouTube Premium that deliver truly unique value to artists and creators and the best experience for music fans and video lovers. There's no other place where fans can get uninterrupted access to the largest and most diverse catalogue of music, artists and culture."
.