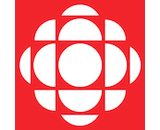 CBC, Canada's public broadcaster and #1 podcaster, today shared details about its original podcast slate for fall 2021. The upcoming season features six all-new original series across a range of genres, including a trilogy exploring strands of radical extremism in North America.
Three of the new shows are packaged into an investigative package exploring three different strands of the radical right in North America and around the world:
THE FLAMETHROWERS (6 episodes)
Society & Culture/History. Launching Wednesday, September 8
Hosted by award-winning reporter Justin Ling (CBC Podcasts' The Village), THE FLAMETHROWERS tracks the rise of right wing radio in the U.S. from fringe preachers and conspiracy peddlers of the 1930s to the political firestorm that rages today. It's the story of how radio energized and then radicalized a conservative base, culminating with Donald Trump, the Capitol insurrection, and a swath of Americans afraid of vaccines. Listen to the trailer here.
THE ACCELERATIONISTS (6 episodes)
Investigative True Crime. Launching Wednesday, October 27
Exploring the rise of neo-Nazi accelerationism in Canada, the U.S. and around the world, THE ACCELERATIONISTS follows the extraordinary case of Patrik Mathews, a Canadian armed forces reservist who was trying to establish a neo-Nazi extremist cell, until he was infiltrated by investigative journalist Ryan Thorpe as well as the FBI. The series is hosted by veteran national security reporter, Michelle Shephard (CBC Podcasts' Uncover: Sharmini, Brainwashed).
BOYS LIKE ME (5 episodes)
Investigative True Crime. Coming in November
In April 2018, a young man drove a van down the sidewalk of a busy Toronto street, killing 10 people and injuring 16. He was specifically targeting women. The Toronto van attack changed the life of Evan Mead, who went to high school with the attacker and suffered many of the same social challenges. Host Ellen Chloe Bateman joins Mead on a journey into the dark subcultures where young men are increasingly attracted to and radicalized by a new, supercharged form of violent misogyny.
Here are the other three new shows:
UNLOCKING THE FOUNTAIN (8 episodes)
Science/informational. Launching Tuesday, September 28
For centuries, humanity has imagined a magical fountain that could unlock eternal youth. Are we anywhere near achieving that fantasy? Journalist Keith McArthur (CBC Podcasts' Unlocking Bryson's Brain) explores the mysteries of aging in UNLOCKING THE FOUNTAIN, where he talks to dreamers, skeptics and cutting edge scientists, including those who believe that the first person who will live to 150 years old has already been born.
LIMITED CAPACITY (6 episodes)
Fiction/humour. Launching Thursday, October 21
From Rob Norman and the creators of the hit podcast Personal Best, LIMITED CAPACITY is an audio fiction anthology series full of dark humour, where deeply human stories are twisted through imperfect technologies (Zoom, YouTube), and bizarre, new relationships are shaped by the weird, wired world we inhabit.
SORRY ABOUT THE KID (4 episodes)
Memoir. November 2021.
An emotional, meditative, deeply personal series about a teenager's accidental death, by the rookie Montreal cop who killed him, and how this terrible tragedy nearly 30 years ago continues to impact everyone involved. Hosted by the victim's brother, Alex McKinnon.
CBC's weekly radio show PODCAST PLAYLIST, highlighting a range of podcasts and interviews with hosts, also returns September 7. The new season will be hosted by Secret Life of Canada's Leah-Simone Bowen. For more information about CBC Podcasts' 2021 slate, click here.
.