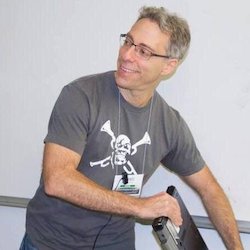 After several high-profile exits, YouTube has snagged a music industry pro to join the team under its umbrella. Brian Felsen, who was the president at CD Baby, will now serve in the same role at AdRev. AdRev is a YouTube network partner that operates a music monetization service, a licensing platform, and multi-channel network. It has more than 6 million music copyrights under its purview.
There's no telling exactly what role AdRev might play in YouTube's business once the Music Key service launches. With assets from several labels' music libraries and many individual songs by popular artists under its management, though, it seems likely that there could be a need for the artists to continue using AdRev's services on the new platform. We'll have to wait on YouTube or Google to actually give us some intel before speculating too wildly about what Music Key's financial landscape will be, but that's going to be a topic of interest for the many musicians currently using the video platform to reach audiences as well as for other streaming services.
In his new role, Felsen will be tasked with guiding strategy, driving growth, and developing new products. His experience with digital distribution (Felsen also founded BookBaby to help get written works to bigger audiences) and with the independent music scene marks a useful overlap in skills for the company.