---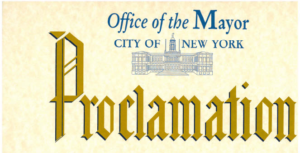 Classical music radio/audio brand WQXR is honored today as "WQXR Day" in New York City, the recognition bestowed by mayor Bill De Blasio. "On the occasion of its 85th Anniversary, I am pleased to recognize WQXR for its tremendous contributions to our city's dynamic cultural landscape," de Blasio stated.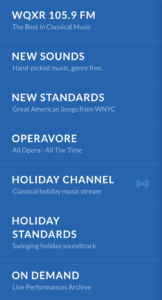 This interesting and laudatory recognition honors the station's 85th anniversary. WQXR was founded in 1936, and was the nation's first commercial classical music station. It has never flipped formats, even as it changed ownership. The New York Times acquires WQXR in 1944, and the station's ID became "The radio station of The New York Times." In 2009 the station was acquired by New York Public Radio, and became part of a small cluster that includes WNYC.
WQXR operates a robust digital offering via its mobile app. In addition to the live stream, the app delivers several curated listening experiences including ON DEMAND (an archive of liver performances), HOLIDAY CHANNEL (classical only), OPERAVORE (all opera), NEW SOUNDS (a premium outlet for contemporary classical music), and NEW STANDARDS (easygoing jazz).
HERE is the proclamation. RAIN offers its congratulations to the time-honored, resilient, and forward-looking WQXR organization, and NYPR.
.