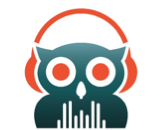 Wondery secured a strong fanbase for its Dr. Death true crime show, and the audience is only going to get bigger. The company announced that it is releasing translations of the program to reach international listeners. Episodes will be released in neutral Spanish, Castilian Spanish, German, French, Mandarin, Portuguese, and Korean. The first two translated episodes were released yesterday, and the rest of the season will be published weekly.
In addition to creating the translated episodes, Wondery is working with more partners. Apple and Spotify will be helping to distribute the multilingual shows across Europe, Asia, South America, and Central America. It also has new deals with Ximalaya in China, Podbbang in Korea, Deezer and Prisma Media in France, and RTL Radio's Audio Now in Germany.
The company also has advertising deals to support its reach into additional markets. Audio.Ad from Cisneros Interactive will represent Wondery in Latin America and Brazil. Ad Alliance will partner the podcast network for advertisements in Germany and Prisma Media is the partner for France.
Wondery CEO Hernan Lopez said the company will be working on future translations of other shows for international audiences.