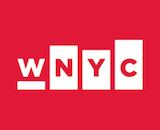 WNYC Studios introduced its new audio programming slate at the Winter Podcast Upfront this week. The organization is bringing new podcasts and new seasons of existing shows to its roster this year, featuring both fresh and familiar talents.
Adulting: This new series is hosted by Michelle Buteau and Jordan Carlos. The duo will engage each other and guest comedians and actors in conversations around growing up. The show will be taped live and debuts in mid-May.
Sooo Many White Guys: This program from 2 Dope Queens alumna Phoebe Robinson is returning with a fourth season on March 19. Episodes spotlight artists who combine art and activism in their work. The upcoming season includes author Kevin Kwan and actress and model Jameela Jamil.
Scattered: This 13-part series from Chris Garcia will explore the death of the comedian's father, a refugee who survived labor camps in Cuba and later passed away from Alzheimer's disease.
The Gothamist Podcast: WNYC Studios acquired local news website Gothamist last year, and now is helping the property explore audio. The news podcast will feature Gothamist's journalists and will debut in the spring.
The Stakes: Another news show slated for a spring release, this will be a narrative podcast about how society is designed and how to create a better future. Kai Wright will host and the team from Caught will produce.
Untitled: Radiolab is releasing a new investigative series that doesn't appear to have a name yet. Latif Nasser will produce and host the podcast about another Latif Nasser "lost in an American legal nightmare."