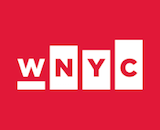 WNYC has announced a new development for its Audiogram Generator, a tool that converts audio to video so it can be shared more easily and effectively on non-audio platforms like Facebook. The Generator has been released to the public as open source project on Github, meaning any audio content producer can leverage the approach to sharing audio on social media. The uploader starts with an audio file, usually an .mp3 or .wav format, then the Audiogram Generator turns it into the soundtrack for a video file of a static image. The producer can choose a caption and still image for the background.
The New York Public Radio station began experimenting with this audiogram concept for Facebook late last year, and since then several shows and podcasts have been trialing this approach to sharing teasers, clips, and full shows with a wider audience.
Although several parties have been working on ways to make audio more shareable on social platforms, there has not been one breakout product yet for that content format. That's because social networks want to incentivize staying within that program or website; audio clips as currently shared usually involve linking out to another platform, and thus those posts are often ranked lower by internal algorithms. WNYC's resource could prove effective because it allows native posting of audio content.